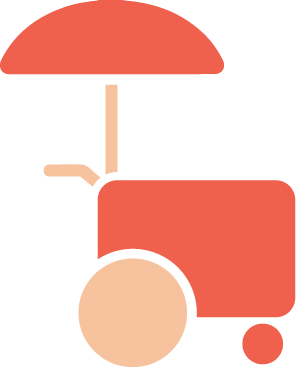 CATERING
From weddings to corporate events, our pops are the perfect treat for your next event.
We currently participate in three Summer farmers markets in the Boston area, the Brookline Farmers Market, the Roslindale Farmers Market, and SOWA. Please note, our attendance is weather dependent.
Check out these locations to grab some pops!
| Store Name | Address | Availability | Website |
| --- | --- | --- | --- |
| | 660 Centre St. Jamaica Plain, MA 02130 | | |
| | 23 Lincoln St. Newton, MA 02461 | | |
| | 36 South St. Jamaica Plain, MA 02130 | | |
| | 703 Centre St. Jamaica Plain MA 02130 | | |
| | 3737 Washington St. Jamaica Plain MA 02130 | | |
| | 165 Nantasket Ave. Hull MA 02045 | | |
| | 306 Northern Avenue Boston MA 02210 | | |
| | 1482 A Tremont St. Boston MA 02120 | | |
| | 11 Thompson St. Winchester MA 01890 | | |
| | 290 Harvard St. Brookline MA 02446 | | |
| | 3203 Washington St. Jamaica Plain MA 02130 | | |
| | 1371 Washington St. West Newton MA 02465 | | |
| | Online-only home delivery service for farm & specialty food items | | |
| | 284 Amory St. Jamica Plain MA 02130 | | |
| | 672 Centre St. Jamaica Plain MA 02130 | | |
| | 66 Boylston Street Jamaica Plain MA 02130 | | |
| | 1426 Beacon St. Brookline MA 02446 | | |
| | 122 Western Ave, Lowell, MA 01851 | | |
| Formaggio Kitchen - South End | 268 Shawmut Ave, Boston, MA 02118 | | |
| | 279 Harvard St, Brookline, MA 02446 | | |
| Waltham Fields Community Farm | 240 Beaver St, Waltham, MA 02452 | | |
| | 534 Main St, Winchester, MA 01890 | | |